Learning and Teaching
Learning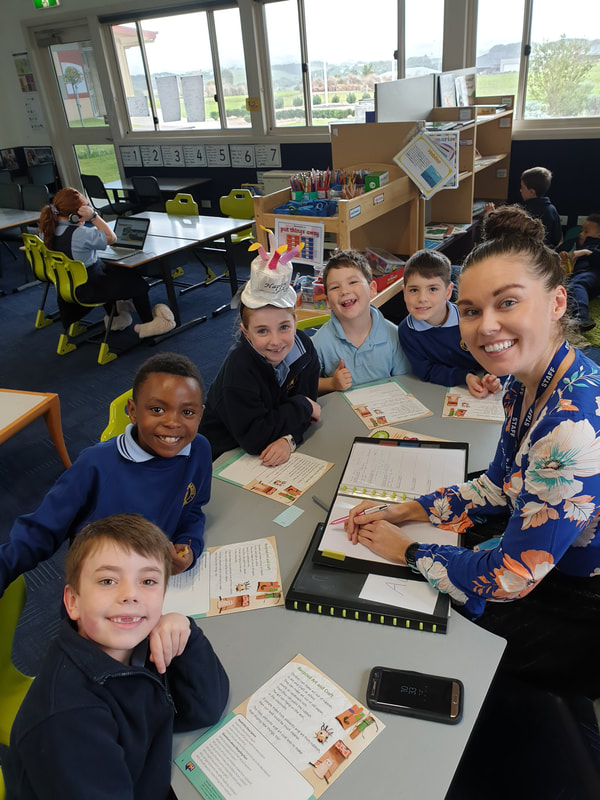 At St John's Dennington we will provide a safe and supportive learning environments and construct learning experiences that are explicit and carefully scaffolded to meet the individual needs of all students.
Our teaching and learning is based around four key questions:What do we expect our students to learn?
How will we know they are learning?
How will we respond when they don't learn?
How will we respond if they already know it?
If students require additional assistance, in the areas of numeracy and literacy, we have a range of intervention programs such as Reading Recovery, EMU, Jemm, MiniLit, and ERIK.
​
Extension programs in literacy and numeracy are available for students to be challenged and enhance their problem solving and critical thinking skills.
Wellbeing
Student and staff wellbeing is at the forefront of our everyday school life. Throughout the classrooms students are working on identifying and regulating their emotions through the Zones of Regulation Program. Students participate in a Community Meeting each morning, that allows them to name their feeling for that morning. This enables students to put into place a range of strategies that assist them in setting up their day, ready to learn.

We have a part-time Wellbeing Support Officer who works with individuals or groups of children and their families who may need support at different times in their lives. Jasmine is someone for the children to connect with at school and assist in providing strategies to build resilience.

We have breakfast club once per week with the support of South West Credit. We are a Healthy Moves School.
Specialist Areas
We provide a range of specialist subjects that all students participate in weekly.
Perfomance Arts
Visual Art
Physical Education
Japanese
STEM (Science, Technology, Engineering, Mathematics)