Week 9 November 27th 2023: Newsletter #38
Acknowledgement of Country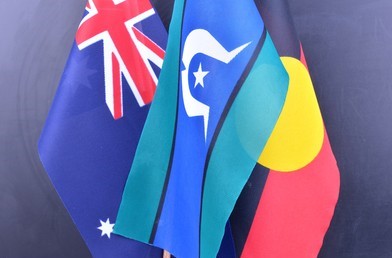 St. John's school community respect and honour Aboriginal and Torres Strait Islander Elders past, present and future. We acknowledge the stories, traditions and living cultures of Aboriginal and Torres Strait Islander peoples on this land and commit to building a brighter future together.
Week 9 Prayer
From the Principal
Staffing Updates: In recent weeks both Janice Lee and Sensei Emily have announced their intentions to conclude their time with St. John's at the end of this year. Emily has been our Japanese teacher for a number of years whilst Janice has been on staff for around 30 years. Both ladies will be celebrated at the end of year assembly.
Carols by The Merri: This Friday our students will perform at the Carols by the Merri, they will perform as a Foundation Group, Gr 1/2 group and Gr 3-6 group. I believe they will be performing very early in the schedule.
2023 School Fees and Student Levies: With only 3 weeks remaining of the 2023 school year I take the opportunity to remind families of the importance of finalising their School Fee commitments. I do appreciate that a number of families with an outstanding balance have direct debits in place but unfortunately it is not relevant for every family.
Please feel free to speak with Ben or Gayle should you wish to regarding outstanding amounts.
Enjoy your week, Ben

Understanding the Advent Tradition
Advent is the season of new beginnings. A new liturgical year begins on the First Sunday of Advent and it beckons to us with images of transformation and hope. It is the season of new possibilities, the season of the impossible becoming possible. Week by week, stories are told, candles are lit on the Advent wreath signifying our longing for the arrival of Christ.
Humans are captivated by story – stories may be told orally, through written word, music or via the visual arts. Story engages our head and hearts, they dig deeply into our beings. Many of the best stories I have encountered involve adventure. These stories captivate, entertain and help us to reflect critically on the world and our place in it. "Stories are designed to force us to consider possibilities." (William Baush) Each of our lives involve adventure and our own stories. I wonder what your most exciting adventure has been? Adventures come in all shapes and sizes. Some are exhilarating, others terrifying!!! The word adventure comes from the Latin word 'adventurus' meaning "a thing about to happen".
Yesterday was the first Sunday of Advent, the Season that is at the beginning of the Church's Liturgical Year. There is a strong connection between the concept of adventure and Advent. It goes far beyond seeing the word Advent in the bigger word adventure!
Adventures often change people. Sometimes people gain new insights into themselves and to those around them. They may grow in confidence, resilience or even wisdom by the experience of the adventure. During an adventure there may often be times to stop and take stock of the situation. Like the example of the young man who travelled overseas for the very first time after finishing school. After six months of backpacking he had very little money left or nowhere to live. At this point in the adventure he had to reflect upon the options available to him. Should he go home? Or find a job and experience life living in a foreign city? Maybe get a loan from his parents to continue his travels? - so so many things to think about!
Advent is an invitation for Christians to reflect and get ready for "the thing that is about to happen". Maybe the Advent adventure is about reflecting upon Jesus being born each and every day – not just a celebration of an historical event. Christians in Advent may be called to reflect upon how they invoke the new, to bring something into the world. What of this Jesus story can be "born" or brought forth into the world today?
Understanding the Advent Wreath
The custom of lighting an Advent wreath of candles originates in the ancient Northern European custom of having a fire wheel at the winter solstice in December. The fire wheel was lit to celebrate the gradual return of the sun after the shortest, darkest days of winter. Christians adapted this symbol to celebrate the coming of Christ, the light, who transforms the darkest depths of our world.
Many people celebrate Advent by lighting the candles of an Advent wreath each day, accompanied by a prayer. One candle for Week 1, two candles for Week 2, and so on. The wreath comprises three purple candles and one rose-coloured, for the joyful Third Week of Advent. They are set in a circle of evergreen leaves, symbolising God's endless life and love. A fifth candle, a white 'Christ' candle, may be placed in the centre to be lit at Christmas. The gradual lighting of the candles represents the increasing light of Christ as his coming draws near.
Grade 6 Graduation Ceremony
Our graduation ceremony is scheduled to be celebrated on Thursday 14th December at 6.00pm.
The ceremony will be followed by a BBQ tea which will allow families to gather socially to celebrate their child's graduation.
Library Books & Classroom Readers
We ask that all families start to check all the spots that books might end up finding themselves in so that our library returns can be arranged and that our classroom readers can be sorted.
Borrowing from the school library will conclude this week.
If you wish to borrow then we encourage you to utilise the wonderful resources at the Warrnambool Library.
School Sporting Team Uniforms
With all sporting representative teams now concluded for 2024, we ask that all families who have had children represent the school, check their houses for any sports uniforms and if you have any, please return them ASAP.
Breakfast Club
Our Breakfast club runs on Tuesday mornings from 8:15am-8:45am in the Library. It is a great chance for students to come together and begin their school day with their friends over some yummy toast, cereal or even just a cup of milk.
Breakfast Club for 2023 will conclude on Tuesday 5th December.
Student News
The Robins School of Dance 60 Years Concert was held over the weekend. The concert was well represented by St. John's with both students and staff taking centre stage showing off their incredible dancing skills!
This morning Ava swam 1km (40 laps of the 25m pool) before school. Ava has been swimming 1km since July but this morning was the first time she swam this distance before getting ready and arriving at school on time. Incredible effort Ava, especially at your age.
Around our School- Week 8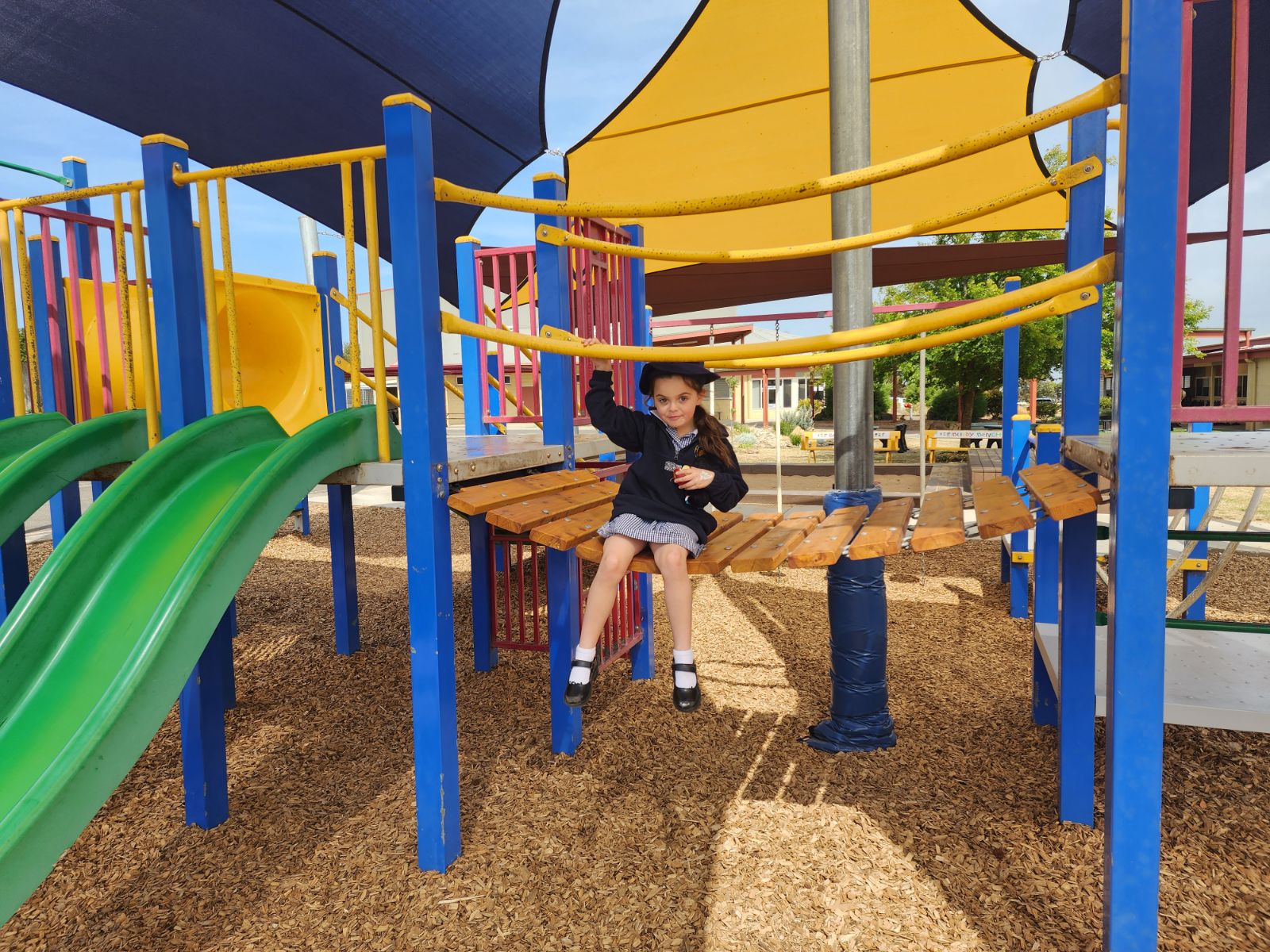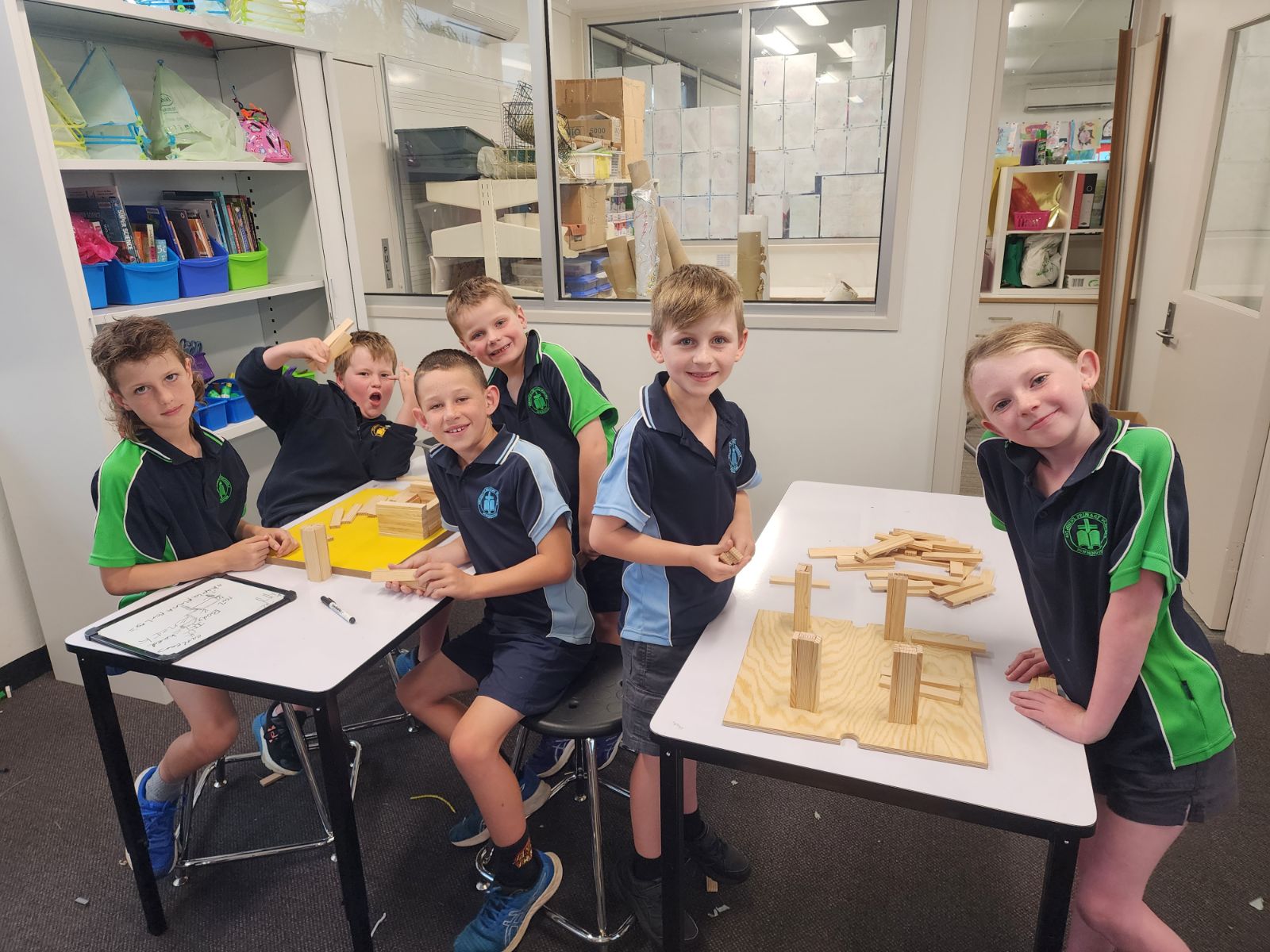 Prev
Showing images
1 - 8
of 20
Next
Student Awards- Week 8
Happy Birthday
A very big Happy Birthday to Arlo H, Jackson J, Elijah S, James D, Morgan B, Izaak M, Daisy S, Austin S and Savannah M who celebrate their special day this week! We hope you have a fabulous day.
Parents and Friends Social Group News
Meeting
The P & F met last Wednesday and finalised planning for the final events of the year. We are still on the lookout for volunteers (please see below). If you are yet to complete your participation levy points these are a great opportunity for you to do so.
Our fundraising events throughout the year have been very successful and a cheque will be presented to the Principal at our final assembly for the year. This money will be put towards a new playground for our expanding school.
Bunnings BBQ
We are running the BBQ at Bunnings this Saturday 2nd December. This event is for adults only and children are not permitted to help on the day.
Please click the below link if you or a family member are able to assist in the stall during the day. The volunteer timetable is on the facebook page if you would like to comment and add your name.
Lookout for the facebook post later this week looking for final donations needed.
Carols by the Merri
Carols by the Merri is being held THIS Friday 1st December and we need your help!!
We have put the volunteer timetable on facebook if you would like to add your name. You will be able to step out of the stall and watch your child perform.
Please click on the link below to volunteer your time in our cake stall or to help bake the many slices needed to sell on the night.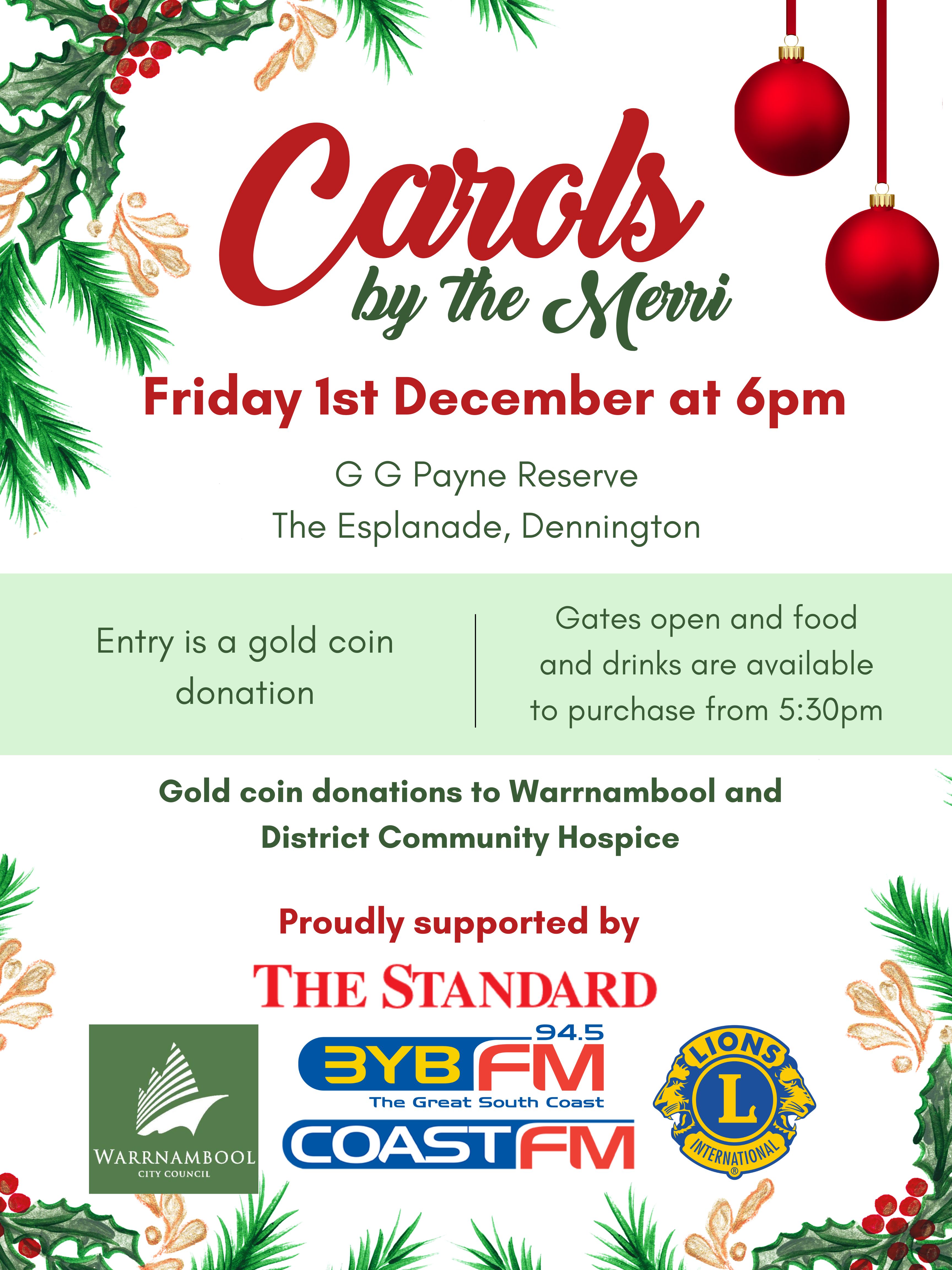 Family BBQ
To thank all of our school families for all of their fundraising throughout the year the Parents & Friends will be providing a family BBQ on December 12th.
Please click the below link so that we have a rough idea of how many sausages etc to purchase and cook for the night. We are also on the hunt for a handful of parents to help cook the BBQ.
Please rsvp before Wednesday 6th December to ensure we have enough time to order all items.
Christmas Raffle
Keep your eye out for Raffle tickets coming home this week for each family to sell if you are able to. We also kindly ask that each family donates something christmas themed for the raffle prizes. This is a great raffle for our end of year assembly which the kids get very excited about.
Cake Raffle
Each week on a Friday, families are rostered on to bring in a cake which will then be raffled and drawn out at Assembly. All funds raised throughout the year will be donated to the Good Friday Appeal the following year.
All students will have the opportunity to buy a raffle ticket for 20c each Friday. The Johnnies will come around to the classrooms during the day to write out tickets and collect money.
The following families are rostered on this week:
Blain, Black, Billings, Bermingham and Bell (Rhy)
School Sponsorship
Would you like to advertise your business in our school newsletter? Businesses can advertise for only $100 a year and will have a business card sized listing in every school newsletter.
Please contact parents@sjdennington.catholic.edu.au for more information.
A big thank you to Fry Painting, O'Brien Electrical Warrnambool, Brownies Shed, Tubbie & Rayz Indoor Batting house and Carry On Travel who sponsor our school!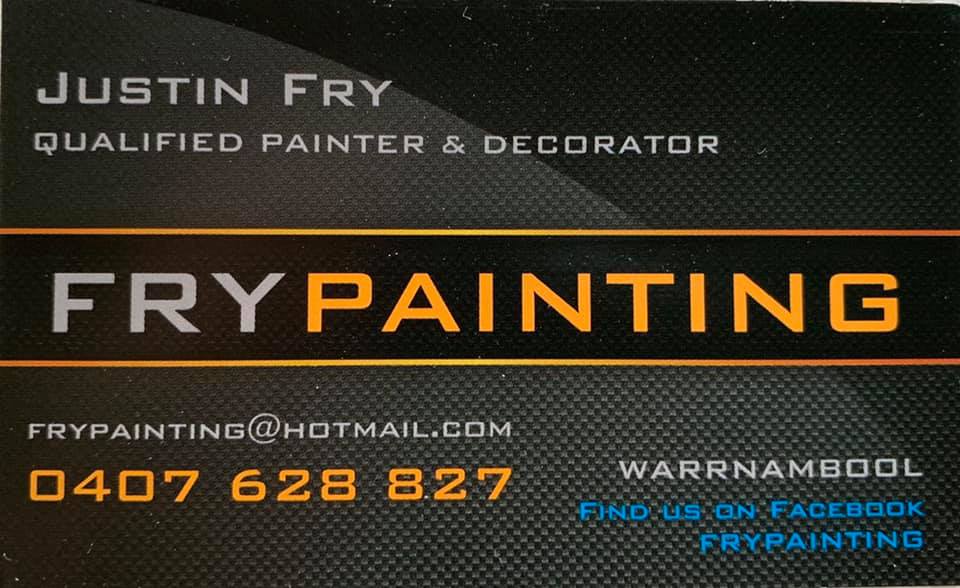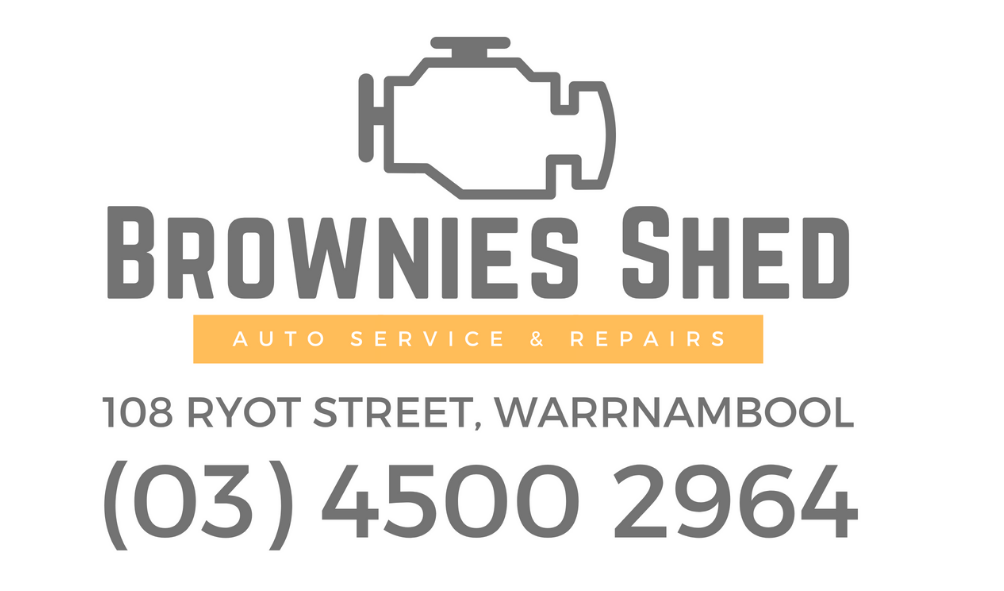 Star of the Sea Bulletin
Sunday Mass is held at 10.00am at St. Pius X Church. School families are always welcome.
The Parish office can be contacted on 5562 2231 and this weekends bulletin is featured below. Other information and contact details can be found on the Star of the Sea South West Coast website: https://www.ballarat.catholic.org.au/parish/southwestcoast/
Community Notices
Important School reminders
Russell Street Crossing: If parents and children are needing to cross Russell Street then it must be done at the supervised pedestrian crossing. This is the only safe place to do.
Parking: Please refrain from parking in the designated disability car spaces in the carparks if you do not have a sticker displayed on your vehicle. It is important these spaces are reserved for families that need them.
We also ask that if you have to hop out of the car to assist your child into the car that you park your car and collect them rather than hold up the loop.
Entering the School Buildings: All visitors during the school day must enter via the front office. This includes children late to school.
Student Messages: Please ensure change of pick up arrangement messages etc are received by the office ideally by 3.00pm and no later than 3.10pm to allow office staff adequate time to pass them on to students.
Student News: If you have some exciting news you would like to share with our school community we would love to hear about it. Please email admin@sjdennington.catholic.edu.au
Parent/School Communication: When contacting school staff please refer to our Communications Guidelines for the appropriate processes, this can be found under the forms and documents tab on our schoolzine app and in the Parent Information tab in PAM.
TheirCare: To make a booking with TheirCare, our outside school hours care provider please click on the following link and select St. John's Dennington as the booking location https://theircare.com.au/ 
Upcoming Events
Thursday 30th November: Foundation Extended Stay program
Friday 1st December: Carols by the Merri at 6.00pm
Saturday 2nd December: Bunnings BBQ
Monday 4th/Tuesday 5th/Wednesday 6th/Friday 8th December: Gr 5/6 Surf Awareness program
Thursday 7th December: Gr 1/2 Extended Stay program
Tuesday 12th December: Orientation Day & Family BBQ Night
Wednesday 13th December: Mass of Thanksgiving at 10.00am
Thursday 14th December: Gr 6 Graduation Ceremony
Friday 15th December: Final assembly at 1.00pm (Christmas Raffle drawn) and Term 4 concludes at 3.20pm
Tuesday 30th January 2024: F-6 Classes Commence